More satisfied with Osman, when the citizens measure Kurt's pulse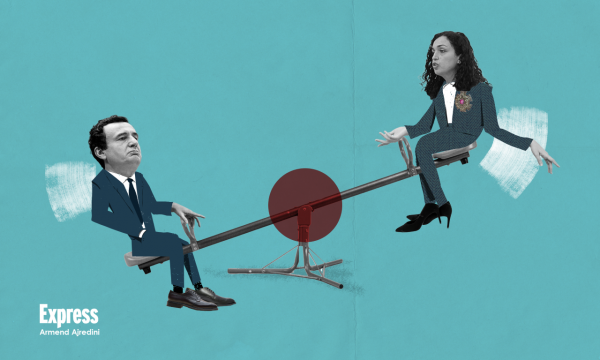 Albin Kurti can be said to have confirmed his political and public superiority over Vjosa Osman even though the head of state is officially the most voted politician in the country, with over 300,000 votes. However, in UNDP's "Public Pulse", citizens report that they are currently more satisfied with Osmani's work.
If the head of VV, Albin Kurti, as the main man in the political scene, also with a "barn" of votes (VV won over 50 percent in the last elections), will be worried about a confrontation with Vjosa Osmani, a disposition of a UNDP survey should take into account.
According to the published data, the level of satisfaction with the work of the president reached the value of 58.4%, compared to the level of satisfaction of 55.2% registered in the fall of 2021, the registered level of satisfaction with the work of the Prime Minister is 52.6% (53.2% in the fall 2021), while with the work of the Speaker of the Assembly of Kosovo it is 54.4% (55.4% in autumn 2021).
Kurti had once defeated Osmani in 2019, when both were facing each other as candidates for Prime Minister from different camps. However, Osmani had collected over 300,000 votes since Kurti was not certified to run in the elections because he had a court sentence.
Currently, "on paper" Osmani has secured the supremacy of the greatest support among the people.
Kurti and Osmani have scored yet another confrontation in a survey conducted by the "International Republican Institute" (IRI), which measured the credibility of Kosovar politicians.
Albin Kurti was the most reliable, followed by President Osmani, former President Thaçi, Speaker of the Assembly Konjufca, former Speaker of the Assembly Veseli, the heads of the opposition parties and the Mayor of the Municipality of Mitrovica.