Lista Serbe defends Radojciqi and reacts to the deputy Rexhaj, also demands clarification from Kurti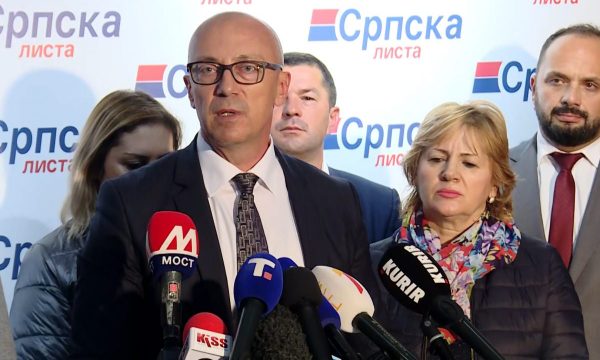 The Serbian List has reacted to the statement of the deputy of the VV, Arbër Rexhaj, who after a video published yesterday in a Serbian government medium, in which the vice president of the Serbian List sanctioned by the USA, Milan Radojicic, can be seen, as allegedly somewhere in the north of the Republic of Kosovo giving "messages" for the government, has said that Radojicic either wants to be martyred or arrested, and says that Radojicic wants to do one of these things by starting an uprising of the Serbs, writes Express.
Lista Serbe said that Prime Minister Albin Kurti would have to call the deputy of the Vetëvendosje Movement for clarification and ask him for responsibility.
"These death threats, if there was law and order, would have to be examined and the deputy of Kurti should be called to account. But since the Serbs in 'Kosovo and Metohija' have been denied the right to justice for decades, unfortunately even this threat will remain without sanctions from the competent bodies", says the statement released on Facebook.
"Vice President Radojčić's statement is short and clear, sincere and weighty, as he is someone who keeps his word. Because of this, courage and support has been aroused in the Serbs, while in Pristina, those who want to expel the Serbs have instigated the need to threaten them with death", says the reaction of the Serbian List.