Last night's hail caused damage in Deçan, the Director of Agriculture has a request for the Ministry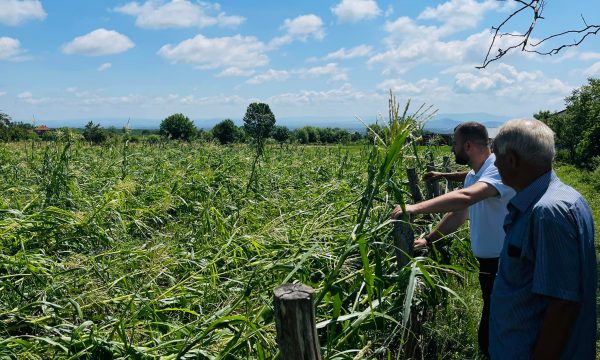 The Director for Agriculture, Forestry and Rural Development in the Municipality of Deçan, Rifat Stojkaj has called on the Ministry of Agriculture to set up an evaluation commission for the damage caused by last night's hailstorm in some of the villages of this municipality, Express reports.
He has requested that a special fund be allocated so that farmers can be compensated.
According to him, damage was caused to farmers in the villages of Pobërgja, Lloqan and Dranoc.
"We call on the Ministry of Agriculture to set up an evaluation commission, and together with the municipal commission to prepare a detailed report on all the damages caused and then allocate a special fund so that our farmers can be compensated. Dear farmers, we call on you to submit your requests to the Directorate of Agriculture in the Municipality of Deçan by Friday at the latest", wrote Stojkaj./Express