Drita starts today the new European experience, playing with Inter Turku in the Conference League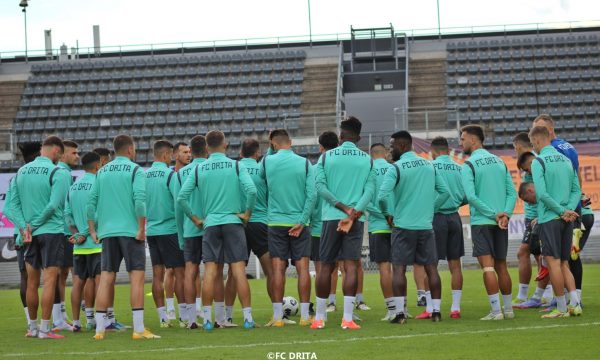 Drita will start the new European experience today.
The runner-up of Kosovo will face the Finnish club Inter Turku today in the first qualifying round of the Conference League.
The people of Gjilan have been regulars in European competitions for several years now and have gained some experience.
Therefore, they have taken the road to Finland with the aim of obtaining a favorable result before the return game, which they will play after a week in Kosovo, writes "Rhewal".
For the "Intellectuals" even an eventual draw today would be favorable, so it is important that they do not lose in Finland.
Coach Ardian Nuhiu emphasizes that this will be a difficult match, but he has faith in the team he has already built, before the challenge that will be played at "Veritas Stadium" in Turku.
"It will be a difficult match, as it is a very good team with a good group of players and a coach who has clear ideas. However, we have also had enough time during this preparatory phase and with the footballers we have studied the opponent and we must close their strong points. We have to use our qualities, I have faith in the team that will make a good performance. The boys have worked hard during this phase and now we are ready for this challenge. Our team will look different from last year thanks to the group we have built", emphasized the Albanian coach from North Macedonia.
The football players are also in a good atmosphere and optimistic, for which captain Ardian Limani said that they feel sure that with the new arrivals they will show a good match.
"As footballers, we feel sure that we will show a good match. The group is very good and we are looking forward to playing together with the new arrivals because they have adapted quickly to the team. Inter Turku is a good team, but I think we have the right quality to make it the best and win the match. We have to play fast and make no mistakes in our game. We have prepared everything needed for the match", concluded Limani.
Tomorrow, the two other Kosovar clubs that will play in this competition, Gjilani and Llapi, will take the stage, while Balkani played last night in the Champions League.
The match between Inter Turku and Drita will be played today starting at 17:00 local time. /Rhewal/