PD also organizes the diaspora for the July 7 protest: We will be in the square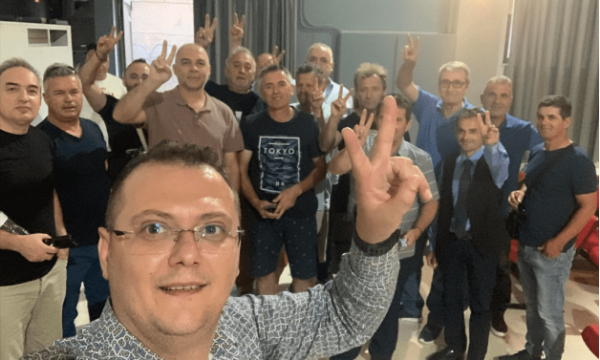 Tomorrow, July 7, a large protest called by former prime minister Sali Berisha has been announced.
Meanwhile, in relation to this, the DP secretary for Immigration and Diaspora, Indrit Hoxha, has informed that the Albanians living in Greece will also join this protest.
"With the democrats in Kiato, Greece, a country with about 7,000 inhabitants, of which 2,000 are Albanians.
The reorganization of the Democratic Party in the diaspora, support for the July 7 protest in Tirana.
Thanks to the Mayor Spyridon Stamatopoulos, who made the city's facilities available to us for the PD meeting.
Tomorrow we are with the DP Athens branch and after the meeting we will go to Tirana together with a part of the democrats to protest in the square" he wrote in his post.