Decision of the Constitutional Court on the Monastery of Deçan, Rohde: We welcome the call of the EP for implementation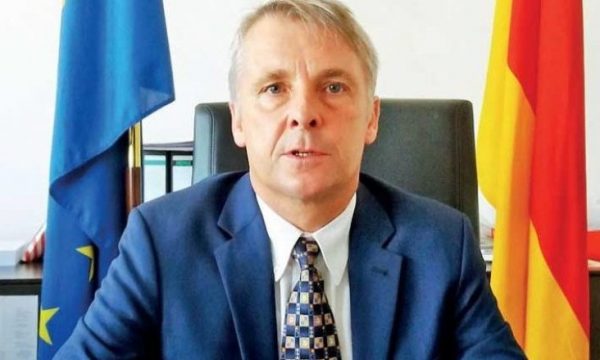 The German Ambassador, Jorn Rohde, has welcomed the approval of the resolution on Kosovo by the European Parliament and the speech of the Rapporteur on Kosovo in the European Parliament, who drafted the report on Kosovo.
"We welcome the report of the European Parliament and these clear words from Viola von Cramon about visa liberalization, reforms, the rule of law, the implementation of the Constitutional Court for the Monastery of Deçan, dialogue and Kosovo's path towards European integration", wrote the German ambassador.
The European Parliament has approved the resolution stating that the final agreement between Kosovo and Serbia should be "based on mutual recognition".
This is the first time that mutual recognition is mentioned in a document of European institutions. Five EU states do not recognize Kosovo, but the EP is the only institution that treats Kosovo as a state, reports Rhewal.
"Relations with Serbia must be normalized through an agreement which must be based on mutual recognition," said the German MP, Viola von Cramon.
In the report on Kosovo, there is again a call for the liberalization of visas.
However, the adopted resolutions are not binding documents for the EU states.
At the EP session, the reports on Kosovo, Serbia and Bosnia and Herzegovina were approved. In the three reports, a call was made to support the European perspective of these countries.