Berisha talks about the protest scenarios, warning to the police: Do not provoke Rama to consider resigning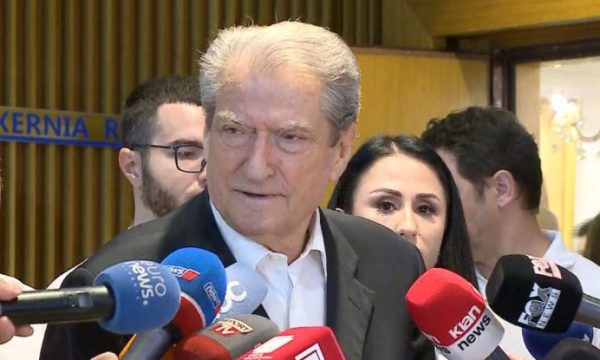 The former head of PD Sali Berisha has spoken about the scenarios of tomorrow's protest in front of the prime minister. He warned all the police not to put pressure, not to violence and not to provoke the protestors. And Prime Minister Edi Rama told him to think about his resignation as soon as possible.
"A call for every Albanian to join the July 7 protest tomorrow, to demand the resignation and removal of Edi Rama and the governors of his government from power. The situation is extremely heated. Dissatisfaction and hatred for this government has skyrocketed. Her insensitivity is also just as great. Let's not forget that nothing can defeat a just cause. Therefore, I use this opportunity to invite every citizen of this country to contribute with his presence to the success of the protest. I warn all types of police, that every pressure, every attitude, every attempt to intimidate, to violate, to hinder, the opposition people, will be recorded and will receive a deserved personal legal punishment. I warn not to provoke the protesters. It is true that the heat and temperatures are high, but higher are the internal temperatures of the people who come to protest against this regime. So tomorrow is a big day. Tomorrow is a day of inspiration, a day of real struggle. The opposition comes down to the square. Edi Rama is invited to consider his resignation as soon as possible", said Berisha.
Question: What will be the scenarios of the protest tomorrow, will there be an attempt to enter the Prime Minister's Office?
Sali Berisha: The scenarios of the protest are clear, it is not a battle for freedom and against the great injustices faced by these citizens.