The US Embassy congratulates MCC and the government for agreeing to the Compact Program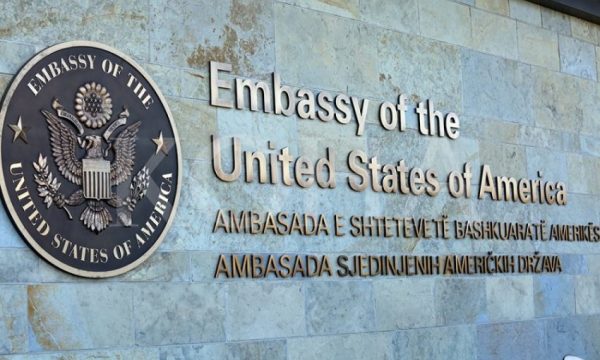 The US Embassy in Pristina has congratulated the MCC and the government of Kosovo for the decision to speed up the Compact Program process in today's meeting.
The embassy in response says that they look forward to doing everything for the program to transform the energy sector in Kosovo, Rhewal reports.
"Congratulations to all involved for taking this important step towards more sustainable and inclusive economic growth for #Kosovo. We look forward to everything we will do through the MCC compact partnership to transform Kosovo's energy sector in the coming years," the post said.
The Compact Program will be the largest investment in the energy sector in the Republic of Kosovo, worth 236.7 million dollars. Investments of the Kompakt program will be the property of Kosovo, and mark one of the most important collaborations between the Republic of Kosovo and the United States of America.
The program will include three projects: energy reserves and arbitrage (batteries with a capacity of 170 MW, providing a reserve of 340 MWh); workforce development and the inclusion of women in the energy sector, and the US Institute's Catalyst for Development Project.
The first project consists of the purchase and installation of high-capacity batteries, which serve as energy reserves. The capacity of the energy storage system is expected to be the largest in Europe per capita, and marks one of the most innovative projects in the region and beyond.