Today the storm passed through Kosovo, from Friday the temperatures will drop by more than 10 degrees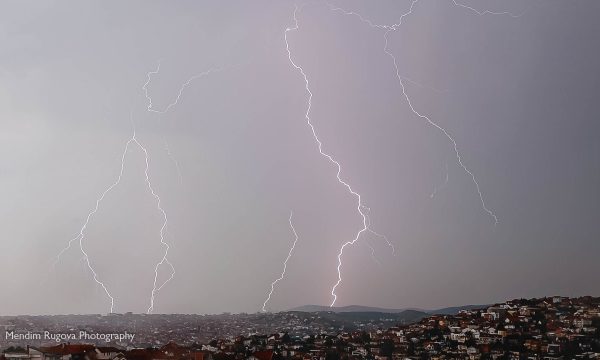 Prishtina Weather announces that today a storm passed through Kosovo, bringing rain and thunder. The maximum temperature for today reached 33.7 degrees Celsius. A drastic drop in temperatures is expected from Friday.
This is the full notice:
Not too hot on Wednesday, with rain and thunder. Friday cooler and with more rain.
5.07.2022 – Hot weather reigns over our country even today. Although at the airport of Pristina, the maximum temperature reached values ​​up to 33C, the highest temperature for this year of 33.7C was also recorded at the personal station. Even as it had been predicted in the afternoon, showers and thunderstorms began to develop all over the country, until more powerful storms with wind and hail passed through Llapi and some parts of the country.
During the night, light rain may continue in some places, and for Wednesday, from the early hours of the morning, there are conditions for rain, here and there accompanied by thunder. During the day, there will be sunny intervals, while the precipitation may be more concentrated in the west of the country. Maximum temperatures on Wednesday fluctuate between 26C and 29C. In the evening, the clouds disperse.
From Friday, a change in the meteorological situation is expected, with a significant drop in temperatures up to 20C, more and more continuous rain is expected, continuing on Saturday, which, based on some models, can accumulate rainfall up to 30 and 50 mm.
View 📷: Lightning in the distance from Pristina during the afternoon hours.