The next scandal at "ZARA", the product is bought "on offer" at double the price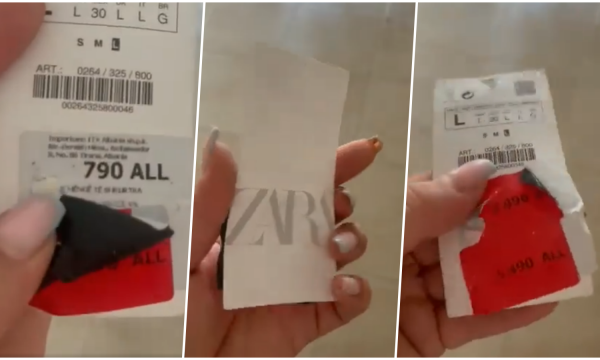 Cases of abuse from the well-known clothing store "Zara" in the TEG shopping center have been made public several times. Many citizens complained that the price on the label was different and they paid differently at the cash register. Another scandal has recently been recorded.
A girl was shopping at "Zara" and thought she got a product on offer.
However, when you see the label in detail, you notice that the product was not on offer at all, but the price had increased. More specifically, the citizen bought the product for 1490, when it was sold for 790 ALL a while ago, JOQ reports.
In short, the label advertised the price as a discount, but it was actually an increase.