The love intrigue that took the life of Marin Çeço! The friend reveals the conversations and the meeting with the girl's father "the apple of trouble"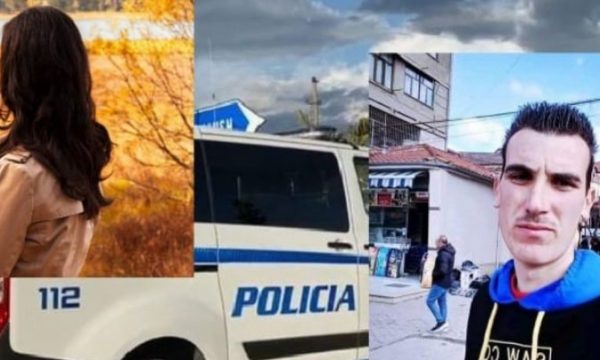 Other evidence and truths come to light from the macabre murder of 26-year-old Martin Çeço, who was strangled with a rope and thrown into the Maliqi reservoir, where the cause of this serious crime was a girl who had established a parallel relationship with the victim and one of the perpetrators.
The show "Uniko" in Klan brings the testimony of a very important person in this history. It is about Martin Çeço's close friend, Rezart Dokolli, who was aware of Martin's feelings for the girl.
He reveals for the first time new details about the young man's feelings, and even shows the moment when the two were together in the girl's village, Goskovë in Korça, where they met her father.
"I knew Martin Çoçaj from the village, under good circumstances. We didn't spend much time together, because he didn't go out. Even in Korça, we met Martini, we had a coffee, but it's been since January. There was a girl there, who was from Goskova. She was at the mayor's office, there are two, she was at the first one at the beginning. There I had a coffee with Martini and he told me "Resart, I like this girl". Well, I said, there you have it. We got up and left then, he to his work, me to my work. I come home, after a week Martini calls me on the phone and says "let's go to Goskova once, because I like this girl", because my mother is from Goskova. I told him to go with his father. Both Martin and his father asked me to go too. I don't know that maid, nor her family. This girl worked there, she used to eat ice cream. I know his face. I didn't want to go with Marin, but they begged me and I left because I was sorry.
We went to Korçë, met each other, took an instant taxi and went to Goskova, we asked random people there. His house was upstairs in Goskova. We got her father's name because some people asked. There were some people there and we asked them about the girl's father and he said "you know so and so", "no", I told him. "There you have it", he told me. We took the maid's father aside and told him that Martin likes the maid. He told us "live, but I don't have the maid to marry, I will send her to school". The conversation ended, we left, we went to Korça. Martin turned off his mind, and at that moment he gave up. Then we broke up in Korça, I left, because I left for Greece after that. I haven't seen him since then, in January-February, when I fled to Greece. On the 12th, when the incident happened, I didn't know anything at all, I was in Greece", confessed Martin's close friend.