Reagon Gashi, the footballer who, it is said, was not invited to the match against Zalgiris because of a "problem" with Daja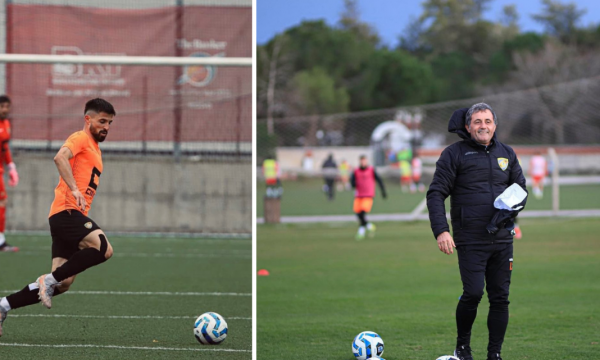 The champion of Kosovo, the Balkans, debuted with a draw in the international arena.
In the match valid for the first qualifying round in the Champions League, the team led by Ilir Daja drew 1:1 with Zalgiris, writes Rhewal.
Kushtrim Gashi was one of the footballers who missed the Balkans tonight, but not due to injury.
The midfielder was not invited by the coach, Ilir Daja, for this match. During yesterday it was reported that there was a clash, as the player did not agree with the coach's decision to be a substitute against Zalgiris.
"These things are present in a team, especially in market time. We do not deny his values. Gashi has little minutes from January onwards. He did not give what we expected in the friendly. Emërllahu was among the best players tonight, who plays in Gashi's position. An experienced player like Gashi should not have gone beyond personal interest in this match", was Daja's answer tonight after the match, when asked about this case.
On the other hand, Gashi has not yet declared about this case. Tonight he published only one photo of Ilir Daja, as it can be seen that he followed the match from home. /Express newspaper/