Osmani in Slovenia: I don't hate Serbia, but they sleep on mass cemeteries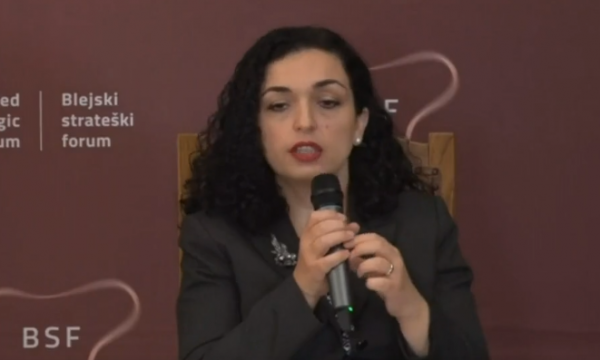 The President of Kosovo, Vjosa Osmani, said during a discussion at the Forum organized by the "Center for European Perspective" in Slovenia that "Serbia still sleeps in the mass graves of Albanians".
During this forum, on Tuesday, she said that "she does not hate Serbia nor the Serbs".
"But it cannot accept the motion of equality between the aggression and the victim".
She has described her story, where she had to leave home because of the war as a refugee.
"Just like me, many other citizens of Kosovo have left their homes."
She spoke about Kosovo's interest in an agreement with Serbia.
"But they don't want to despite the fact that they have committed genocide in Kosovo", said Osmani.
He added that even now Serbia has positioned itself towards Russian President Vladimir Putin.
"Serbia can destabilize the Balkans", said Osmani. /Express