Nuhiu and Limani are optimistic about the match against Inter Turku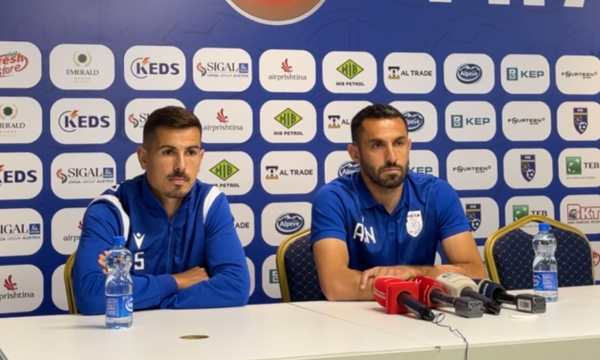 Drita held the last training session this Tuesday on the eve of the match of the first round of competitions in the Conference League.
The team from Gjilan will face Inter Turku at this stage, writes Rhewal.
The first match will take place tomorrow at the "Veritas" stadium, starting at 17:00.
The coach of Drita, Ardian Nuhiu, has emphasized that tomorrow will be a difficult match, but said that he has faith in his team.
"It will be a difficult match, as it is a very good team with a good group of players and a coach who has clear ideas. However, we have also had enough time during this preparatory phase and with the footballers we have studied the opponent and we must close their strong points. We have to use our qualities, I have faith in the team that will make a good performance. The boys have worked hard during this phase and now we are ready for this challenge. Our team will look different from last year thanks to the group we have built", said Nuhiu for the club's official website.
However, the captain of Drita, Ardian Limani, said that they feel sure that with the new streams they will show a good match.
"As footballers, we feel sure that we will show a good match. The group is very good and we are looking forward to playing together with the new arrivals because they have adapted quickly to the team. Inter Turku is a good team, but I think we have the right quality to make it the best and win the match. Tomorrow we have to play fast and make no mistakes in our game. We have prepared everything that is needed for the match", declared Limani. /Express newspaper/