Luhansk falls into the hands of the Russians, Putin on television gives a new order to the Minister of Defense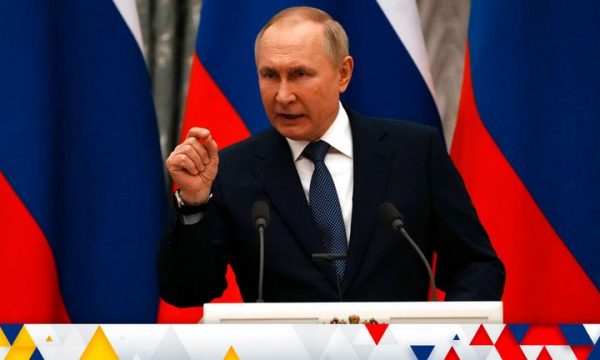 Russian President Vladimir Putin has ordered his defense minister to continue the offensive in Ukraine after Russia captured the city of Lysychansk.
To this end, Putin appeared on Russian television calling on forces on other fronts to pursue their goals according to "previously approved plans."
The capture of Lysychansk means that the entire Luhansk region is now in Russian hands.
Earlier, the Ukrainian governor of the region, Serhiy Haidai, said the city was abandoned so that the Russians could not destroy it from a distance.
The soldiers have now moved to new fortified positions, Haidai told the BBC.
"Losing the city and giving control of Luhansk to Russia was painful, but this is only a battle we have lost, not the war."
He asked for more weapons from the West to offset the Russian advantage, the BBC writes, Rhewal reports.
President Volodymyr Zelensky has vowed that Ukrainian forces will return to retake Lysychansk "thanks to the increased supply of modern weapons".
Russia has now stepped up its shelling of towns in the neighboring Donetsk region, with areas around Sloviansk and the road between Lysychansk and Bakhmut, according to Ukrainian forces.