Kurti meets the British emissary, he offers to help in the Kosovo-Serbia dialogue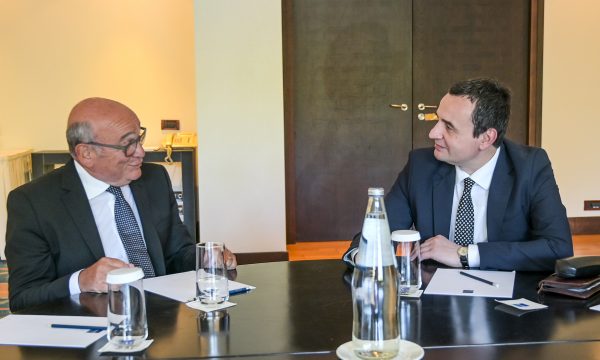 Prime Minister Albin Kurti met the United Kingdom's emissary for the Western Balkans, Stuart Peach, on the sidelines of the 26th annual Roundtable organized by the prestigious British magazine The Economist.
"Developments in Kosovo in the Western Balkans region were key topics of the meeting", announced the Prime Minister's Office.
Kurti informed the emissary about the initiated reforms, stressing "the commitment of the Government of the Republic of Kosovo to economic development, justice reform and good governance".
Appreciating the relations between Kosovo and the United Kingdom, Emissary Peach expressed his readiness to deepen cooperation, especially in the field of rule of law and security. Based on his long experience in the Western Balkan region, emissary Peach expressed his willingness to help in the dialogue process", announces the OPM.
"They talked about the influence of third parties, and in particular the Russian influence in the region and the possible consequences of this intervention through the distribution of false information", the announcement continues.
Kurti and Peach agreed on the intensification of efforts in order to preserve the stability and integrity of the countries of the Western Balkans.