Kruja and Vlora under the power of flames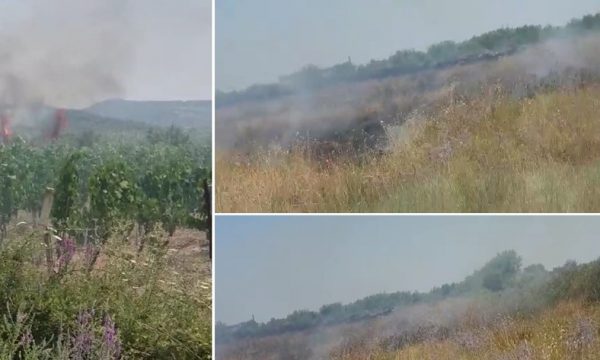 The ridge of Kruja is engulfed in flames today, a large area of ​​forests and bushes continues to burn. So far, the fire has destroyed over 10 hectares of forest and continues to advance, spreading rapidly.
Firefighters report that the fire is intentional, as there are several fires.
Extinguishing the flames has become difficult due to the terrain and the lack of a road for the intervention of firefighting vehicles.
Also, in the village of Panaja in Vlorë, several fires have been detected, which threaten to burn some grape vineyards.
Currently, there are two firefighting vehicles in the area to make it possible to localize the fire.