Incinerators, Kryemadhi: It is about very large numbers, the material will be delivered to SPAK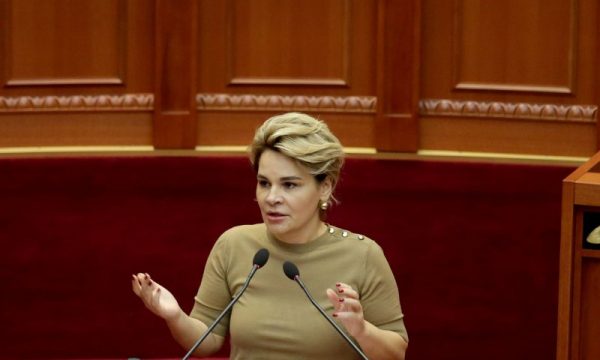 Monika Kryemadhi spoke about the incinerator scandal, where two elderly people were also involved who turned out to be the owners of several companies.
The chairwoman of the LSI told News24 that it is a question of very large numbers and that all the facts will be submitted to SPAK and that according to her, SPAK's duty is to verify the investigations.
Excerpts from the studio conversation:
Journalist: Make a division between the concessionaire company and Klodian Zoto's company. Are these separate?
Principal: These are legally separate, but they are together. There is subcontractor Klodian Zoton. Can the Tirana incinerator make transparent the 900,000 euros he paid for consulting himself? I want to know what flights he has taken and what consultancy he has done for himself. In all contracts signed before and after the conclusion of the concession, Klodian Zoto was represented.
Journalist: What did you really fact and what is political rhetoric?
Principal: The numbers are huge. Importantly, the lack of attention also creates inflation and malice. In the case of the two pensioners… Not all three companies worked with invoices with Klodian Zoton, it is only river 6 that worked with invoices with Klodian Zoton. 10 million dollars are the incinerators that encourage to do away with the problem. Klodian Zoto's invoices with this company are not with 24 companies, but with 15 companies. I have submitted additional lawsuits in November December… So from these 15 companies, some more came out because they interacted with each other, . So checking at Lumi 6 exits to Sopotonia… So there are exchanges of invoices… The sales book is about 6.6 million dollars that were sold to two pensioners. So the invoices that are entered into the system and justified.
Journalist: How long have you had this data?
Principal: It doesn't matter how long they have, work has been done here, there are Albanians, a group of young men and women who have worked like ants in detailing and documenting them. Without submitting this material to SPAK, we will not submit any document. SPAK is ready and can only verify them.