Erdogan is not doing well in the polls, this group of voters is expected to shake his chair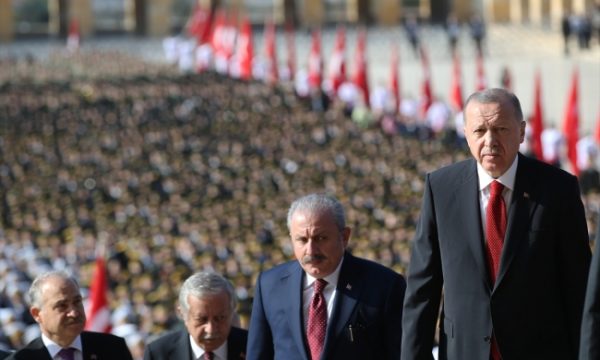 In the upcoming elections in Turkey, there will be six million voters who will turn to the ballot boxes for the first time. These 6 million will decide if they will extend the power to Recep Tayyip Erdogan or if they will choose something they have never known – Turkey without Erdogan, Reuters writes, Rhewal reports.
Less than 12 months away from perhaps the biggest election in Turkey's modern history, a large majority of young Turks say they want change but remain somewhat skeptical that the opposition can properly improve jobs, schools and freedoms such as freedom of speech.
At around 12% of all voters in the presidential and parliamentary elections set for June 2023, youth will be decisive in what is shaping up to be a very tight race for Erdogan and his ruling AK Party, pollsters say.
Interviews with Turks aged 18-23, from metropolitan Istanbul to central Anatolia, show that justice, immigration, merit-based jobs and transparent economic policies are priorities.
"I'm not completely at peace with my decision, but I think I'll choose the best of the worst (and support the opposition)," said Damla, 19, a history student in Istanbul, who declined to be identified. gave a last name.
Economic turmoil and rising inflation have increased her living costs even though she lives with her family and doesn't go out with friends as much.
"I feel like I'm not living, I'm just trying to survive," Damla said. "If the AK Party loses these elections, the new government must still feel the pressure of the people against them", she added further.
Murat Gezici, head of polling firm Gezici, said young voters are generally bored with the government, but are not bound by a specific ideology and do not fully trust the opposition.
His polls show that "Generation Z" voters aged 18-25 strongly oppose crackdowns on lifestyle, free expression and the media. "80% of this generation will not vote for the AK", he said.
Yusuf, 18 and another first-time voter, said most of the world's economies have hit hard times following the coronavirus pandemic and the war in Ukraine.
"I think the person leading our country now is the best and most suitable leader…I will vote for the AK Party because they make plans to make people comfortable," he said.
"The economy may not be good, but this is the case in all countries."/Express/