Daja: We played excellently against a strong opponent like Zalgiris, the chances of qualification are equal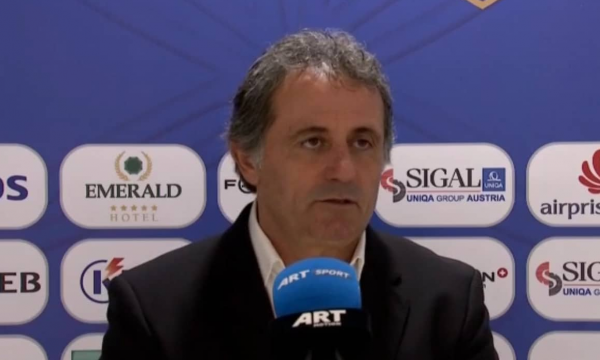 The champion of Kosovo, the Balkans, debuted with a draw in the international arena.
In the match valid for the first qualifying round in the Champions League, the team led by Ilir Daja played against Zalgiris.
The match played tonight at the "Fadil Vokrri" stadium ended with the result 1:1. Both goals were scored in the first 45 minutes, writes Rhewal.
The coach of the Balkans after the match said that his players played excellently tonight, as he said that the chances are equal for qualification.
"We played excellently. We had endless chances against a strong opponent, more experienced in Europe. We dominated, but if we had scored the second goal, the result would have given us greater peace of mind. 50 to 50 are the chances for qualification", said Daja.
The return match will take place in a week in Lithuania. /Express newspaper/