Colleagues visit the policeman who was injured a few days ago in Skenderaj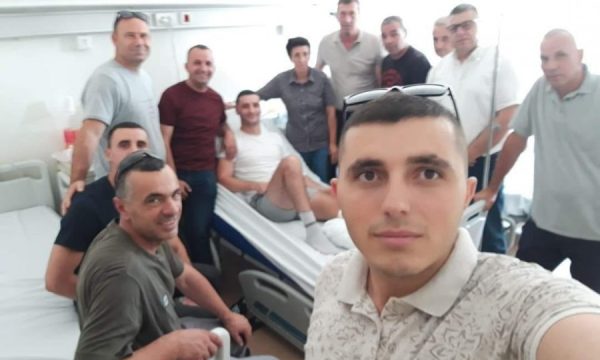 Mergim Geci, the policeman who was injured days ago, was visited in the hospital by his colleagues, who wished him a speedy recovery.
Geci and his colleague Enver Smakiqi, on July 2, were attacked while performing their official duties in Skenderaj.
The health condition of both is reported to be stable.
We remind you that last night the former vice-mayor of Skenderaj Municipality, Nuredin Lushtak, and the other defendants were ordered to be detained for 30 days.
He is suspected of injuring two policemen in Skenderaj. The other defendants, Nuredin Lushtaku's son Arbër Lushtaku and his brother, Faton Lushtaku, are charged with the crimes: "Assault on an official person", "Using a weapon or dangerous tool", as well as "Keeping in ownership, control or possession unauthorized weapons".