Berisha talks about his confrontation with the police, says he is sorry but that he was provoked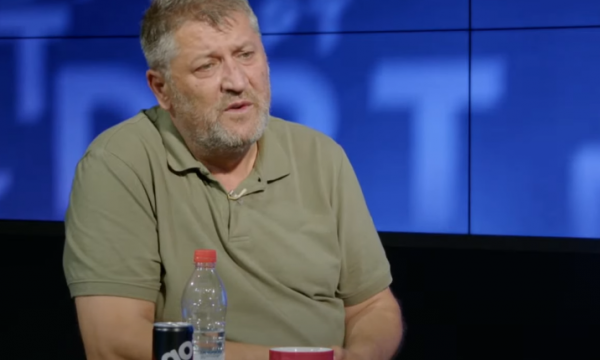 The member of the Initiative, Zafir Berisha, spoke on the Pressing show on T7 about a video where he is seen attacking an official of the Kosovo Police.
He says that there are police officers whom he appreciates, but that according to him there are also those who are not polite and that they should understand the "economic crisis" that the people are going through.
"It cannot pardon the actions of some of the policemen. In the police there are very polite boys and girls who work in accordance with the authorizations. But there are also those who need a special course. Policemen are ambassadors, so to speak. They should be both psychologists and teachers. We are in a big economic crisis and the difficulties must be understood even by the policemen", he said.
He goes on to tell how the whole incident happened.
"Even today I don't know who that boy was. A 20-year-old, and I 54 years. His behavior has not been graceful. It was not an attack. It was a reaction to a not very graceful action. I gave up on the gun, I don't even know what I did. He also used spray. Whether I pay the fine or not is my business. I did not refuse the fine. I even waited for the fine. A friend was paying. Others before me were also punished. But when he gave me the fine, it was not polite at all"
"It was a mistake and I'm sorry. I was one of those who constantly spoke. My son was sentenced three weeks ago, but he was afraid to tell me. I tell people not to be mean to the police, but this happened to me. These cases are being used for lynchings", he concluded. /Express newspaper/