Berisha for himself: It is not news when Zafa is seen with a gun, but with a violin or a flute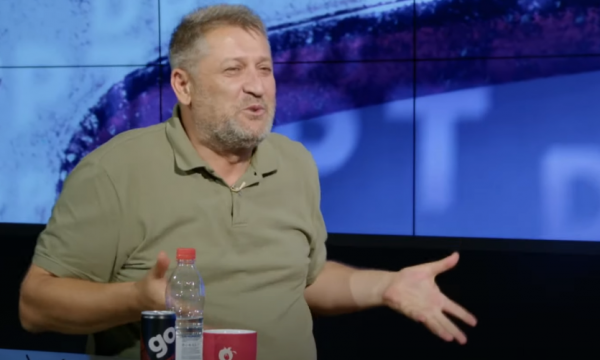 Days ago, Zafir Berisha appeared with a gun in his belt, in a photo that was published on social networks. Speaking tonight on the show "dPt te Fidani", Berisha said that it is not strange that "Zafa" is seen with a gun, but with a violin or flute.
"To be honest, he saw Zafa with a gun and made news, it's a little surprising. I played with a flute or a violin, maybe I should tell you something. In any case, there are people who use my name as an attractive name for social networks. I don't see this as very tragic", he said to the journalist Fidan Jupolli.
He ironically said that recently it has been democratized, but he said that he still has three weapons, according to him, legalized.
"You know that recently I have been democratized. I visit nature, but still I have a permit for three guns. Among them, I have the permit for the iconic weapon for me, to legalize it, that is, the sniper rifle, a weapon that I could not keep hidden. It is the weapon I used in the war", he declared. /Express newspaper/