The Ukrainian flag is raised again on Snake Island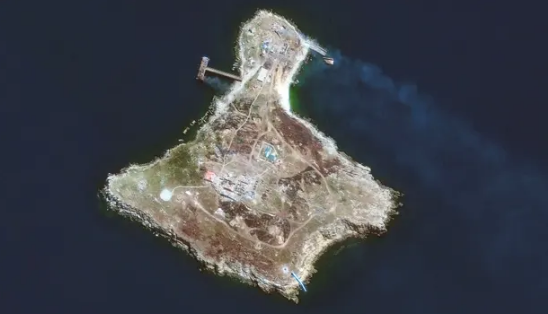 The Ukrainian flag has been raised again on Snake Island in the Black Sea.
That's what a Ukrainian military spokesman said Monday, after Russian troops withdrew from the strategic outpost last week.
"Territories [Ishulli i Gjarprit] has returned to Ukraine's jurisdiction," Natalia Humeniuk, spokeswoman for Ukraine's southern military command, told a press conference.