The Irish minister uses the agreement with Northern Ireland as an example: the agreement with Serbia requires compromises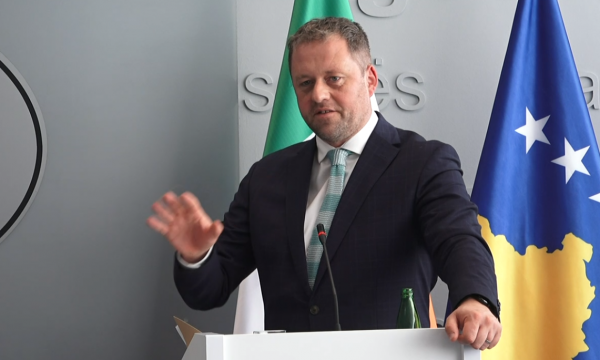 Ireland's Minister of State for European Affairs, Thomas Byrne from Pristina, encouraged Kosovo to commit to dialogue with Serbia. In a joint press conference with Deputy Prime Minister Besnik Bislimi and Finland's Minister for European Affairs and Property Management, Tytti Tuppurainen, Byrne said there were positive developments from this process recently.
Byrne said that this dialogue "is the best way to resolve the differences or differences and to advance the European perspective of Kosovo".
He also mentioned the difficult path of reconciliation that the Republic of Ireland had with Northern Ireland, reports Rhewal.
"We in Ireland know that it can be a difficult road to reconciliation. It requires patience and any peace deal has compromises for all sides. This was also in the agreement we had with Northern Ireland. We've had some issues with the Northern Ireland Constitution as well and we've waived some issues," Byrne said.
Now, he said that with Ireland they have the principles of equality, mutual recognition and good relations.
The Irish minister said that the Government of Kosovo is working well.