The former Barcelona footballer ends up in the police station, he punched the opposing coach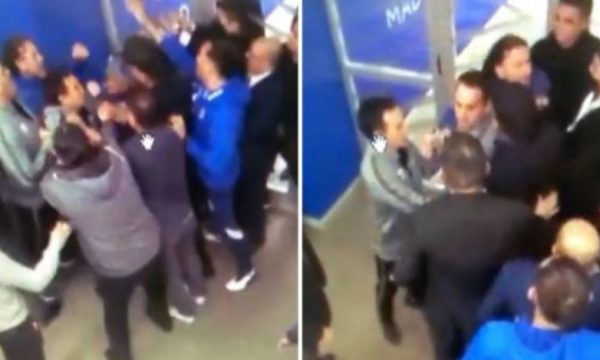 The former Barcelona footballer, Gabriel Milito, ended up in the police station after he tried to hit the opposing coach.
A video released over the weekend shows the former Brazil defender involved in an attempted brawl with the opposing coach.
The former Argentinian representative, who played 75 games in four seasons with "Blaugrana", is currently the coach of Argentino Juniors, who plays in the elite league of the South American state.
Gabriel Milito's reaction after the expulsion and anger with Facundo Gareca, Rondina's assistant.

The technician of #AAAJAfter giving a statement to the police at the stadium, he returned with the Bicho squad to Buenos Aires.pic.twitter.com/0CGN6oVnfi

– Franco Figallo (@FrancoFigallo) July 2, 2022
The 41-year-old was expelled from the game by the referee after excessive protests, while later in the tunnel to go to the locker room he was "caught" with the opposing coach, the Argentine media reports, "Rhewal" reports.
Facundo Gareca, who is Cardoba's coach, was also sent off for his involvement in the incident during the game.
And, even though Milito's team won 2:1, the former center back welcomed Gareca in the tunnel.
Tremendous moment in Santiago del Estero, with Gabriel Milito going to the police station to testify after the fight in the middle of the tunnel with Facundo Gareca, Rondina's assistant.

via @SC_ESPN pic.twitter.com/R5NwFgCrqc

– ESPN Soccer Argentina (@ESPNFutbolArg) July 2, 2022
Footage shows that the coaches exchanged punches, more precisely Milito, who on this occasion was forced to appear at the police station in Buenos Aires, accompanied by security personnel, who intervened to separate the coaches.
Milito is proving to be problematic as a coach after he was expelled for such an incident last year as well. /Rhewal/