The collision in Athens, the chilling evidence is disclosed: the Albanian bandit was shooting as if furious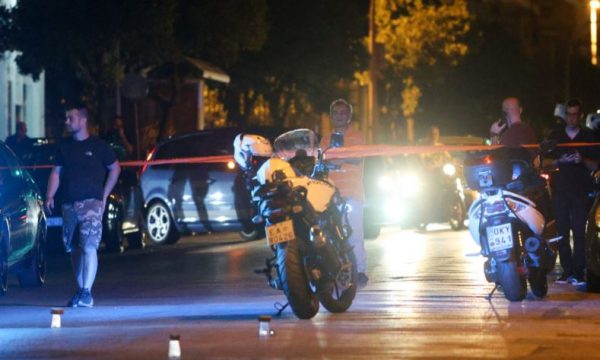 The Greek media have published the new testimonies of the citizens who were present in the massacre of Saturday in Greece, where 3 Albanians were killed.
"It is a miracle that there were not more victims. From the shooting, we thought that there would be more dead", an eyewitness told newsbomb.gr.
Another witness, who was right at the scene, spoke to Ertnews.gr about the massacre that took place in the center of Athens and described in detail what happened.
Read also: The collision with three victims in Athens, the driver of the "Benz" convicted of prostitution, one of the victims arrested 7 times for drug trafficking
"He was furious, he was shooting non-stop and in all directions"says the witness about 48-year-old Adil Tefa, who first shot the man who was riding a motorcycle and executed the motorcyclist's father, who got out of the car as soon as he saw his son shot.
Adil Tefa, or Antonis Tefa, was killed by the Greek police during the pursuit to arrest him.
The 48-year-old from Korça is married, the father of a daughter and the owner of a car service.
According to the witness, while the 48-year-old was in the car, two other vehicles and a motorcycle appeared. One of them approached the 48-year-old's window and punched him.
The eyewitness talks about the rage of Tefa, who says that "until he got into the other car, he continued to shoot in all directions, without counting anything".
The panic caused was expected as the area is loaded with many shops, but miraculously no one was killed