Surprise Russian spokeswoman posts video provocatively eating donuts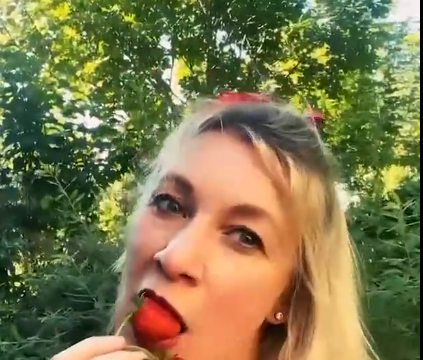 Maria Zakharova, spokeswoman for the Russian Foreign Ministry, has published a video of her eating strawberries.
This is to show that "the harvest season is going according to plan".
In the world, the fear that there will be a famine because of the Russian aggression in Ukraine has increased.
Both countries are known for the cultivation of many agricultural crops. /Express.
Maria Zakharova, the spokesperson of the Russian Foreign Ministry, has posted a video of herself eating strawberries to show that the Russian harvest season is going according to plans.

There is something seriously wrong with Moscow. pic.twitter.com/6g6r2zB5JR

— Visegrad 24 (@visegrad24) July 3, 2022