Study: Anti-Covid vaccines have saved 20 million lives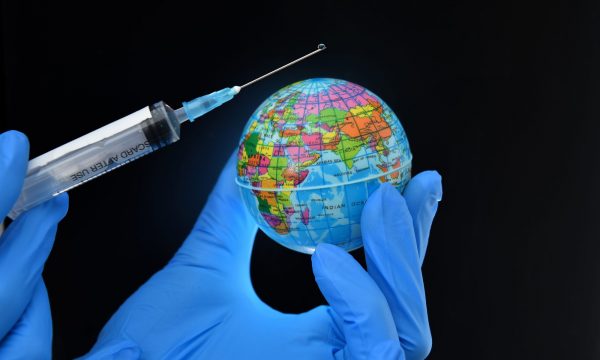 If we hadn't been vaccinated, Covid could have killed nearly twenty million more people. This is the conclusion of a study published in "The Lancet Infectious Diseases", which, through a mathematical model, estimated the possible mortality of Covid in a world without vaccines. The other side of the coin is that not enough has been done yet. If the WHO goal of vaccinating 40% of the world's population by the end of 2021 had been achieved, another 600,000 lives would have been saved.
The study took into account official data on deaths counted in 185 countries from December 2020 to December 2021. China was excluded from the analysis to avoid skewing the data, given their strict lockdown policies implemented for a such a large population.
The researchers then performed a separate analysis of other additional deaths, to include deaths from Covid that were not considered during the study period in the calculations. The model also took into account the different levels of vaccination achieved in different countries and the differences in the effectiveness of the vaccines administered.
After this data was compared to that of a hypothetical world without vaccines, the experts were able to estimate how many people were saved, directly and indirectly, by the vaccination campaign. Counting only "official" deaths, vaccines saved 14.4 million people, a 79% reduction.
If we also include deaths not officially counted, the number rises to 19.8 million lives saved out of 31.4 million potential deaths without vaccines, a 63% reduction. Of these, 15.5 million were avoided thanks to the direct effect of vaccinations, while the rest thanks to the indirect effect, such as reduced transmission and less pressure on countries' health systems.
Those who benefited most from the vaccination campaign were high- and middle-income countries, where 12.2 million deaths were avoided. This leads to a sore point that emerges from the study, namely the difficulties that many poor countries have had in accessing vaccines: "If vaccines had been distributed more quickly in many parts of the world, more lives could have been saved ", the researchers emphasize.
The international Covax program has helped save 7.5 million lives, but about one in five deaths could have been avoided by vaccinating 40% of the population of the poorest countries. The fault lies with the blind selfishness of the West, which preferred to achieve high levels of vaccination at home, without considering that the vaccine knows no borders and that variants are created where the virus circulates more freely. /A2CNN