Official: Man City sheiks buy majority stake in Italian club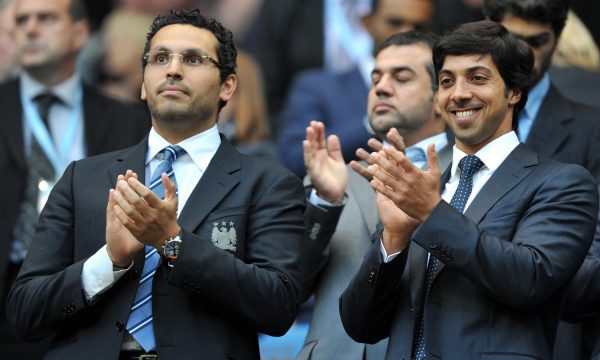 The owners of Manchester City have now officially bought the majority of the shares of Palermo FC.
The news was announced by the Italian club through a notice released on the official website, writes Rhewal.
"'City Football Group' has bought the majority of the shares of Palermo FC. The Sicilian team boasts a history full of success and is one of the most popular football clubs in Italy. Dario Mirri, Sicilian and always a fan, will remain President of the club and chairman of the board of directors of Palermo FC", the club's announcement states.
Meanwhile, Ferran Soriano, chief executive officer of "City Football Group" said:
"Palermo is a great historical club and has a strong and proud identity. We will work together with Dario Mirri to consolidate his outstanding work, which aims – over the coming years – for the sustainable growth of Palermo. This is a very strong team and our role will be to add value to all the things that make it so special and to continuously improve the performance on and off the pitch, using our experience and expertise. Italy is one of the most exciting and enthusiastic footballing countries in the world, with a rich history of national and club success, passionate fans and a host of fantastic players. We are pleased that 'City Football Group' has extended its presence in Italy".
Dario Mirri, president of Palermo FC, added: "We are particularly happy to welcome the 'City Football Group' to Palermo. We wanted to find the right investor, with a deep knowledge of football, to help us follow our path. This is what the presence of 'City Football Group' brings. We agreed on investments before the end of the season and we know we can count on a partner ready to develop Palermo in the right way. I am excited to continue working alongside the City Football Group. They understand and respect the culture and traditions of our club. We are undertaking a project together that I am sure all our fans will be proud of."
The Palermo club has not disclosed details of the deal with the sheikhs, but it is believed that they have bought 80% of the shares for around 13 million euros.
We remind you that Palermo in the 2022/23 season will be part of Serie B. /Rhewal/
Palermo is now part of the City Football Group family 💪❤️#siamoaquile 🦅 pic.twitter.com/juyjwqKUSj

— Palermo F.C. (@Palermofficial) July 4, 2022