Kurti is expecting a delegation from Iowa, they are talking about the possibility of investments in several sectors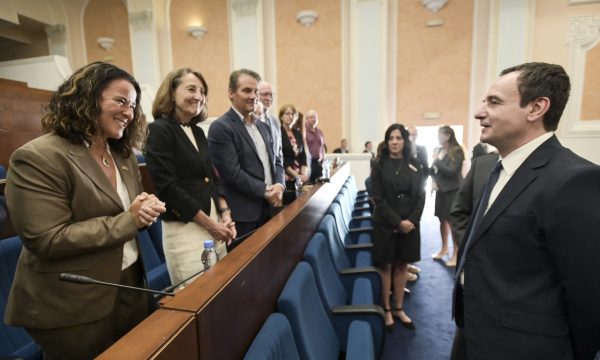 Prime Minister Albin Kurti received a delegation from the state of Iowa, which is staying in Kosovo.
Before the delegation made up of various professionals, military, academics and journalists, Kurti expressed his gratitude for the strong partnership between Kosovo and the state of Iowa. He thanked them for their hospitality during the official visit there.
"The potential for increased cooperation was emphasized and there was talk about creating new opportunities for increasing investments in the energy sector, economy, trade and information technology, as well as for the promotion of common values. The military cooperation so far and the one in the civil field were evaluated, while the cooperation between the universities of both countries was singled out", announced the Office of the Prime Minister.
In the joint meeting with the Deputy Minister of Foreign Affairs and Diaspora, Liza Gashi, and the Head of Mission at the Iowa Consulate, Artan Duraku, the OPM says that "the willingness of the Government of the Republic of Kosovo to expand cooperation and strengthen partnership was emphasized , in all development fields".