Kurti dismisses a deputy minister, tells him "it was unfair"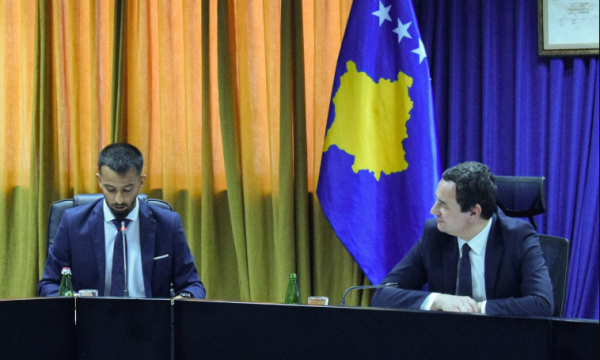 Prime Minister Albin Kurti has dismissed the Deputy Minister of Culture, Youth and Sports, Sejnur Veshall.
The latter, after the dismissal, said that the decision of the head of the Government came after this request was made by the party to which it belongs, Rhewal reports.
"I was released from the post of deputy minister! At the request of the party that nominated me, Prime Minister Kurti released me from the position of deputy minister", wrote Veshall.
Now the former deputy minister said that he was dismissed for "personal matters".
"I worked, nothing more. I was factored as a Roma in the government, nothing too much, and today I am being released only for personal reasons. I worked hard and devotedly, I just proclaim the affinities of the members of the community, and I did it," he wrote on Facebook.
Veshall said that the prime minister considered this as injustice.
"It was unfair," said the Prime Minister, Veshall wrote.
"Thank you all for your cooperation, I thank all the members of the government cabinet for their cooperation and consideration. I want to replace you, thanks! With bows, Forever yours, Sejnuri", he wrote, publishing the decision as well.