In the Balkans motivated to debut with victory in the international arena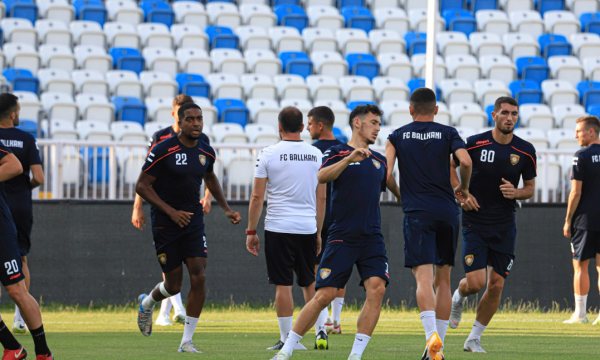 Balkan has held its last training session this Monday, before debuting tomorrow in the international arena.
The champions of Kosovo will face the champions of Lithuania, Zalgiris, this match is valid for the first qualifying round in the Champions League, writes Rhewal.
Under the orders of coach Ilir Daja, the "Oranges" held today the last training session at the "Fadil Vokrri" stadium, where the match will take place.
In the announcement from the Balkan club, it is said that the condition of the footballers is good, as they are motivated to win.
"The last anti-Zalgiris training session has ended. The Balkan team has finished the last training session before the match against FK Zalgiris. The condition of the footballers before the match with Zalgiris is good and maximally motivated for victory. To the blessed priests Suhareka", says the club's announcement from Suhareka.
The first match between Balkan and Zalgiris will take place from 20:00. /Express newspaper/