Clash between Duman and Klevis Alla over the murder of the Haxhiaj brothers, Dorian Shkoza and Angelo Avdisa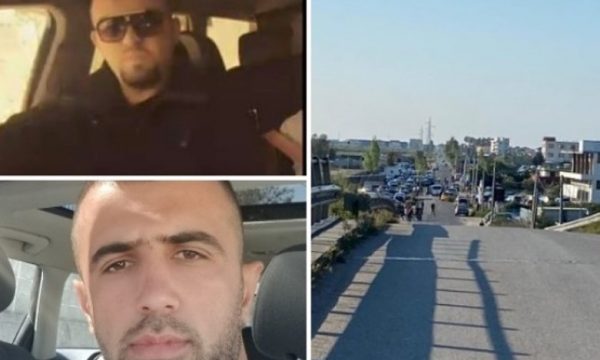 The two collaborators of SPAK, Nuredin Dumani and Klevis Alla, protagonists in the murder of the brothers, Besmir and Viktor Haxhiaj as well as in the execution of Dorian Shkoza and Anxhelo Avdisa, had a big clash between them regarding the story of the two criminal events. happened in 2020 in Durrës.
Klevis Alla, in the 3 testimonies given on April 30, 2020, May 6, 2020 and February 26, 2021, gives conflicting accounts regarding the names of the executioners, the meetings and the way the two serious events took place.
Because the two collaborators Dumani and Alla do not match each other, a few days ago SPAK prosecutors held a confrontation session between Klevis Alla, the first collaborator of SPAK, and Nuredin Duman, the 4th collaborator, that SPAK is in the criminal file, which talks about several murders in Durrës, Rrogozhinë and Elbasan.
3 of the four confessions that Klevis Alla gave from April 2020 until today, he repeatedly accuses that the perpetrators of the murder of the Haxhiaj brothers, Dorian Shkoza and Anxhelo Avdia, were himself, Altin Ndoci and Talo Çela.
On the other hand, in the testimony that Nuredin Dumani himself gave to the prosecutors and where he shows the murder of the Haxhiaj brothers, he confesses that he himself did their murder together with Henrik Hoxhaj and Klevis Alla, whom they called "Çapaçul".
This fact is also shown by the third collaborator of this file, Henrik Hoxhaj, avoiding Talo Çela and Altin Ndoci from participation in the crime and criminal responsibility.
Alla gave these testimonies at a time when, before he was arrested by the police, he had met with Nuredin Dumani, and may have been instructed by him on the attitude he should take.