Belgrade reacts to Kurti about the license plates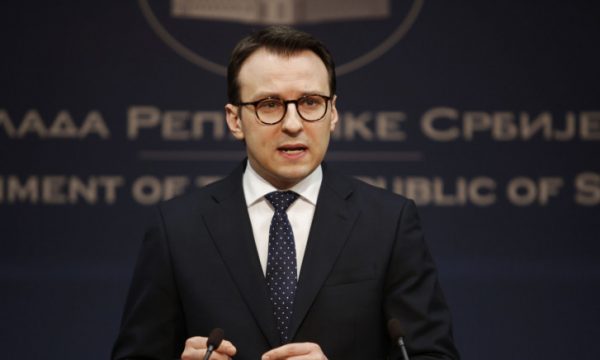 Petar Petkovic, director of the so-called "Office for Kosovo", has responded to the Prime Minister of Kosovo, Albin Kurti, who has asked Kosovo Serbs to register cars with new RKS license plates.
But according to Petkovic, "the current license plates of the Serbs are legal".
"Serbian license plates in Kosovo are not illegal, they exist based on the law of the state of Serbia and the Brussels agreement. The only illegal thing is the non-respect and violation of the agreement, not the license plates, Petkovic wrote on Twitter.
On Sunday, Kurti posted a video on the Facebook social network, communicating to Serbian citizens the government's latest decision on reciprocity towards Serbia with license plates and ID cards.
Otherwise, the Government of Kosovo has decided to enable the registration of vehicles with RKS license plates for all vehicles equipped with "PR", "KM", "PZ", "GL", "UR", "PE", "DA" license plates. " or "ĐA", as well as the decision on crossing the state border by citizens with personal documents issued by Serbia.
According to this decision, the registration will start on 01.08.2022 and will last until 30.09.2022.
The decision has a non-repeatable character after the end of the validity period and obliges the Ministry of the Interior to take all necessary actions and measures in order to carry out this process.
The government cabinet also approved the decision according to which every person who appears to cross the state border with a personal identification document issued by the Serbian authorities should be provided with a declaration form at the border crossing points that temporarily replaces the use of such document.
The declaration sheet will create a basis for circulation in the territory of the Republic of Kosovo and for use within state institutions.
Also, according to the decision, vehicles with Serbian license plates that are presented for crossing the state border and intend to move in the territory of Kosovo, must have the sticker placed in the part of symbols and state name, from 01.08.2022. Such mechanism will be valid until 31.10.2022.
This mechanism is without prejudice to the maximum period of stay of such vehicles in the territory of the Republic of Kosovo, the communiqué concludes. /Express