Balkans – Zalgiris / Team value, average age and form from the last matches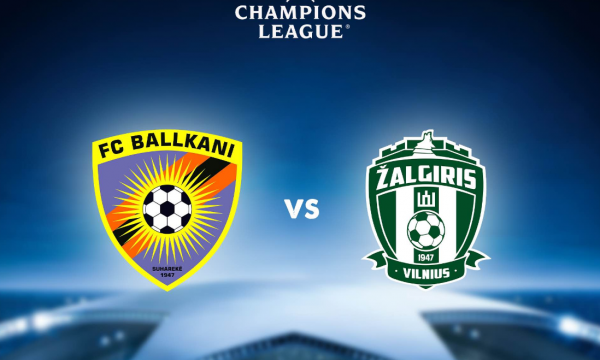 After being declared champion for the first time in the club's history, Balkan will participate in European competitions for the first time.
On July 5, Balkan will face Zalgiris in the first qualifying round of the Champions League, writes Rhewal.
The match will take place at the "Fadil Vokrri" stadium, from 20:00.
Zalgiris is a nine-time champion of Lithuania, having won the Cup 13 times and the Super Cup seven times.
The Balkans, apart from the title won in the last season (2021/22), has no other trophy won.
Below we present the average age, the market value of both teams based on "Transfermarkt" and the form from the last matches.
The average age:
25.2 is the average age of Balkan footballers – 25.8 is the average age of Zalgiris footballers.
Value: 4.05 million euro value of the Balkans – 6.85 million euro value of Zalgiris.
Form from the last matches: Balkan has 2 wins and 1 loss from the last three games, but it should be noted that the games were friendly as part of the preparations – Zalgiris has 4 consecutive wins from the last 5 games in "A Lyga", in addition to one loss. In Lithuania, 18 championship rounds have already taken place, while Zalgiris leads the table with 41 points. /Express newspaper/