Albanian actor: I was addicted to alcohol and gambling, but who are you to judge me?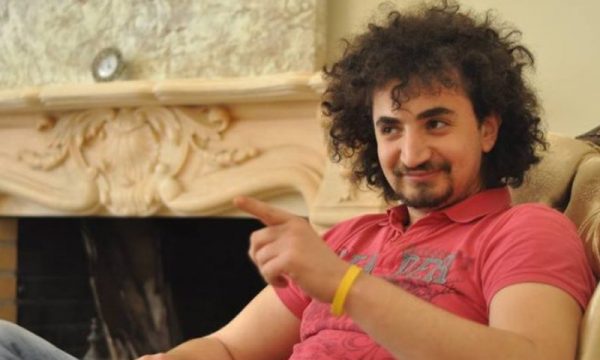 The well-known comedian Albano Bogdo has been the headline of social networks this weekend, after a live video of him with some friends became viral on "Tik-Tok", where he becomes part of a challenge.
In order to get some "gifts" with the icon of the king of the jungle, the Lion, which are then translated into financial benefits by converting to 'coins' in the format of "Tik-Tok", the actor agrees to shave zero during the live.
One of his friends sends him 4 of the "gifts" that Albano asked for, forcing the latter to abide by the terms of the game and grab a razor from his desk, with which he "disappeared" his curls in seconds. of him, who have accompanied him throughout his career as an actor.
"Obsessed with cleanliness", the "vice" of Miriam and Alban's son will make you laugh!
But, the network then exploded in offensive and negative comments towards the actor, where most of them called him a "Tik Tok beggar" and for this part of the fans who did not receive his action well, Bogdo responded with a another live on the social network.
@albanobogdo2020

I am accountable only to Him Up in Heaven

♬ original sound – AlbanoBogdo2xl
Albano has addressed those who have criticized him, with a harsh language, while he confessed that in his life there were some dark periods, where he faced addiction to alcohol and gambling.
"Hello, dear moralists, you who call me a tik-tok beggar, a drug addict, Miss Albano have started by calling me… listen, do you want confirmation? I tell you! I've spent hundreds of nights at roulette, I've been an alcoholic, the things I've done I've done for my blackness, I've done nothing to you.
The difference between me and ush is that I asked my mom and brother for help, I told them I was an alcoholic, they helped me and I quit, I was addicted to gambling, they helped me… you name it gambling and Texas ( poker), but Texas is a game played by the most famous actors in the world, look it up on google.
You can judge, you can not, I don't care at all, I'm telling you again, lions don't kill their minds for the opinion of sheep and the sheep in this case is you, but when you call me a beggar Tik Toku makes me laugh . If you don't like me, don't follow me. I wanted to make a speech, but I said I'm saying what comes to my mind, and it comes to my mind to tell them: F*uck you, in the first sense of the word f*uck you! Who are you to judge me? I am Albano Bogdo, who are you?
I've been making people laugh for 12 years, regardless of what I've been through these years, depression, nerve damage from losing money, body damage from alcohol and many things you don't need to know. It's taking your breath away with the prices and how you say nothing, I said everything you wanted to say in 10 minutes, risking your job, thank God it didn't happen. So before you blame me, turn your finger away from yourself and ask yourself what you would do if you were in my place", he says.