Ukraine and Russia both claim control over Lysychansk, which is happening in the eastern city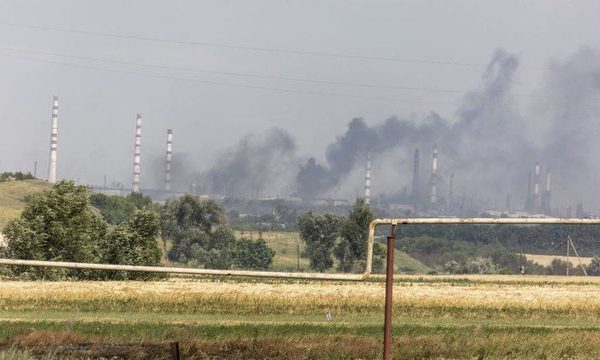 The eastern Ukrainian city of Lysychansk is at the center of claims, as both Russian and Ukrainian forces say they have it under control, the BBC writes.
Ukraine says its forces are dealing with intense Russian attacks there, but insists the city has not been taken.
However, Russian-backed separatists say they have successfully entered the city and reached its center.
Russian sources have also tweeted video of a Soviet flag allegedly planted in the city's destroyed administrative center, but this has not been verified.
It is the last Ukrainian-held city in Luhansk, part of the industrial region of Donbass. Russia captured the nearby city of Severodonetsk last month.
The governor of the Luhansk region, Serhiy Haida, said the attack on Lysychansk had not stopped, with Russian forces closing in on the city surrounded on all sides.
Rodion Miroshnik, ambassador to Russia of the pro-Moscow Luhansk People's Republic, told Russian television that Lysychansk was "under control" but "still not liberated".
Images of Russian Chechen soldiers inside the city were shared online. Since Russia invaded on February 24, claiming it wanted to "demilitarize" and "denazify" Ukraine as it moved closer to NATO, thousands of civilians and fighters have been killed or injured, while at least 12 million people have been displaced from their homes. Theirs.
Western states have responded by arming Ukraine and imposing unprecedented sanctions on Russia, a nuclear superpower and global energy supplier.