Tragic accident in Germany, the father dies together with his 5-year-old son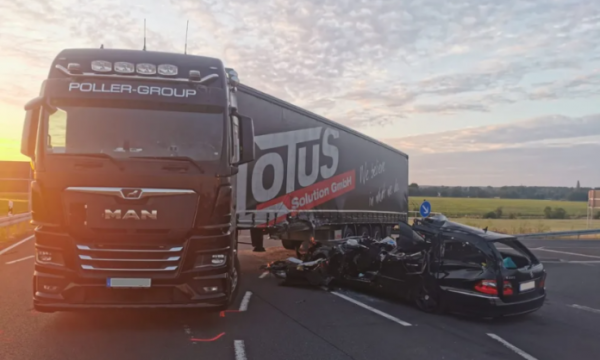 A 44-year-old driver driving a Mercedes collided with a semi-trailer coming from Wedringen on Friday for reasons that are still unclear.
The 44-year-old man and his 5-year-old son did not survive the heavy collision and died at the scene, "Bild" reports, Rhewal reports.
The part of the traffic where the tragic accident happened had to be closed for about five hours.
"Police, fire brigade, rescue services, an emergency doctor and emergency psychosocial services attended the scene," a police spokesman said on Saturday. /Express newspaper/