The Kovacevski-Mickoski meeting begins at the Club of Deputies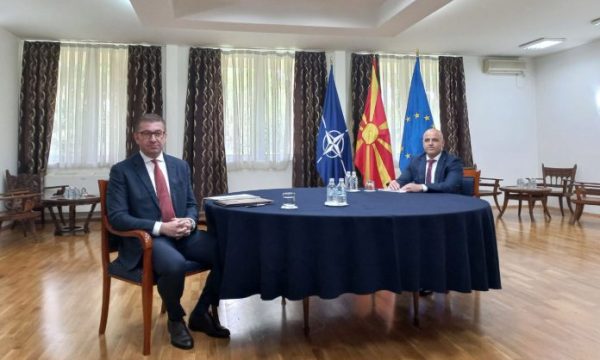 In the Club of Deputies, in the afternoon, the meeting between the Prime Minister and the leader of SDSM, Dimitar Kovačevski and the head of the opposition party VMRO-DPMNE, Hristijan Mickoski, regarding the French proposal to remove the Bulgarian veto and the opening of negotiations for the membership of North Macedonia in EU.
The meeting is part of Kovacevski's planned consultative meetings with opposition leaders as part of the wider consultation on the French presidency proposal. The Prime Minister has already held consultative meetings with the leaders of the government coalition, with the diplomatic corps, the civic sector, with representatives of expert opinion and the media.