The citizen is surprised as an American citizen hugs a stray dog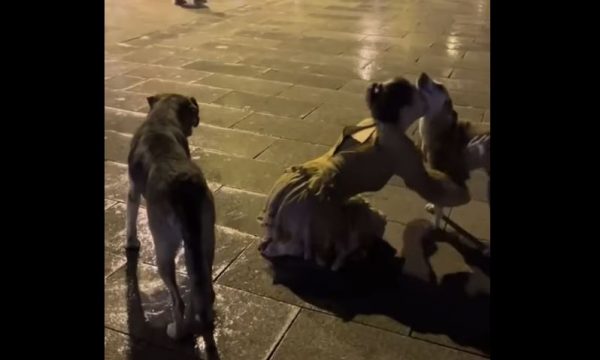 An American citizen was seen in Pristina hugging a stray dog ​​on Sunday.
Stray dogs are one of the problems of citizens in Pristina, as several cases where people were attacked by street dogs have been reported.
As the American woman played and hugged this dog – one of the citizens was surprised.
This is seen in this video. /Express