"Scandal!", the British expert publishes the footage: Vucic's minister next to the Serbian soldier carrying the Russian symbol 'Z'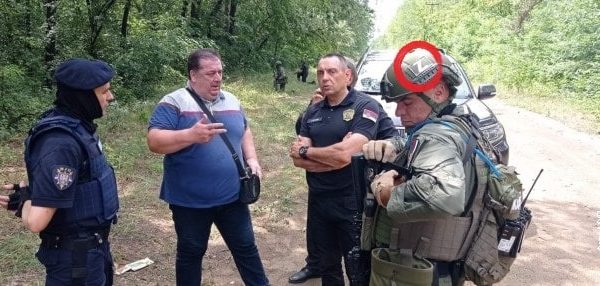 The Kremlin is getting support from the top state levels in Belgrade.
The Serbian Minister of Internal Affairs, Aleksandar Vulin, is doing this in particular.
Vulin, during the meeting with some members of the police, a soldier was also seen near him, whose clothing bears the infamous symbol of Russian military aggression "Z"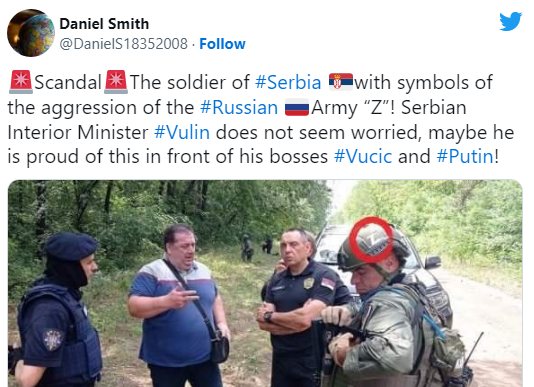 "Scandal. Serbian soldier with the aggression symbol of the Russian Army. Serbian Interior Minister Vulin doesn't seem worried, maybe he's proud of this in front of his bosses Aleksandar Vučić and Vladimir Putin," writes Daniel Smith on Twitter.
The Ukrainian Embassy in Belgrade had said that "Z" meant "Kill Ukrainians". This Embassy has appealed to the authorities in Serbia to remove this symbol from the walls of buildings and cars.