Rama warns journalists: The freedom to violate ethical norms face to face in my presence is not legitimized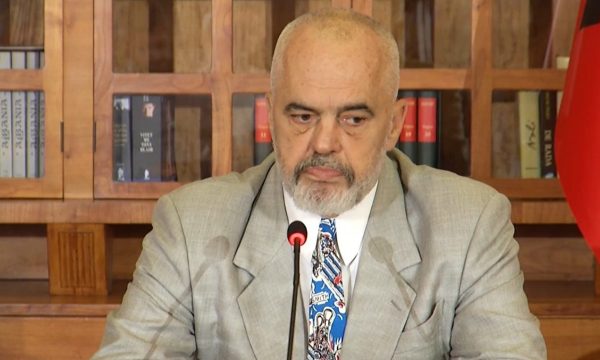 Prime Minister Rama, after clashing with a journalist at a press conference where he was accompanied by Minister Xhçka, has reacted again through a post on Twitter, regarding the journalist's exclusion from conferences for three months in a row.
The head of the government says that the freedom to violate ethics face to face in his presence cannot be legitimized.
Rama said that no journalist or media has been touched by this government and although the government's disposition towards them has been maximum, slanders have increased and the ranking has decreased.
In the end he warns that no one should expect to be welcome at conferences if they publicly and repeatedly exercise the freedom to violate ethics.
Full post
I welcome as an expression of freedom the attack of some who, in the name of media freedom, seek legitimization for the freedom to violate ethical norms even within my press conferences, because outside of them this freedom is already fully legitimized! But the request cannot be fulfilled.
We have withdrawn from the attempt to legally regulate the freedom of defamation and insult, which in the age of social networks has taken on catastrophic proportions! We did it neither out of fear nor pressure, but as a constructive reaction to the demand of the media community for self-regulation.
Where is the self-regulation? No, we will wait without hope that it will come! But in the meantime, it is not going to happen to legitimize the freedom to violate ethical norms face to face in my presence. I have changed my approach a long time ago, not because the boilers have disappeared, but because I have reacted to criticism.
But nothing has changed on the other hand, on the contrary, although no journalist or media outlet has been bothered by this government, and although the attitude towards questions and requests for information has been maximum, slanders have increased and decreased. ranking!
In conclusion: Slander, lie, fake, write and speak Albanian as badly as you want, because no one will call you "plaç", but don't wait until and when you come to ask me to publicly repeatedly exercise the freedom of violation of ethics and you are welcome again!
I welcome as an expression of freedom the attack of some who, in the name of media freedom, seek legitimization for the freedom to violate ethical norms even within my press conferences, because outside of them this freedom is already fully legitimized! But the request cannot be fulfilled.

— Edi Rama (@ediramaal) July 3, 2022