Party clashes continue over the "French proposal"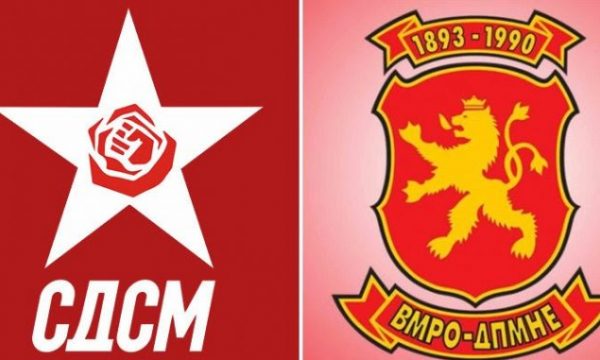 Clashes between the parties for the "French proposal" continue. VMRO DPMNE insists that the proposal is harmful and violates language and history. According to deputy Dragan Kovački, the government is lying about the opening of negotiations, which according to him will remain conditioned by constitutional changes, namely the inclusion of Bulgarians in the country's Constitution.
"Kovačevski's government is lying because with this proposal they are doing permanent damage to Macedonian national and state interests, which lead either to eternal negotiations or to assimilation, change of books, change of historical texts about personalities and events from Macedonian history as well as direct interference in identity issues", stated Dragan Kovački, VMRO-DPMNE.
Even from the "Left" party, they estimate that the protocol contains all the elements for which Bulgaria will revise the history, school textbooks and the Macedonian language.
SDSM rejects the opposition's accusations. According to her, the French proposal does not in any way harm the Macedonian language and identity. The ruling Macedonian party says that VMRO-DPMNE tries to manipulate and lie to the citizens.
"VMRO-DPMNE is against the EU, Hristijan Mickoski himself admitted this last night in front of the public. It is clear to everyone that our remarks and positions have been incorporated in the proposal from the French presidency, that we have a pure Macedonian language in the EU, that historical issues will not be part of the negotiation process", say the SDSM.
The VMRO-Popular party of Lupço Georgievski comes out in support of the French proposal. In the press release from this party, they say that this proposal is the best so far and the Macedonian language is not affected in any way.
The Albanian opposition parties declared that they will carefully examine the French proposal and then build a concrete position. But they add that upon the opening of the country's Constitution, changes will have to be made to the Albanian language so that it is not defined as the language spoken by 20% of the citizens, but as the Albanian language./Alsat.mk