Osmani answers Dimovski: Why do you divide the issues into "Albanian" and "Macedonian"?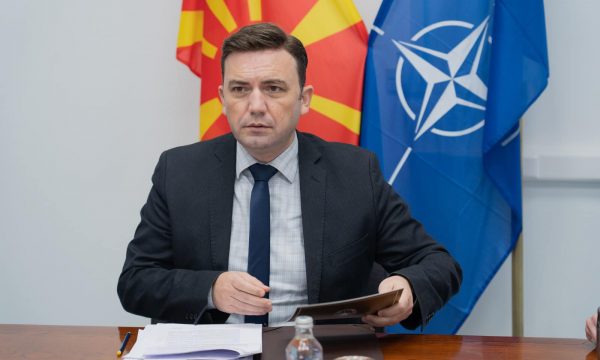 The Minister of Foreign Affairs, Bujar Osmani, has responded to the open letter of Ilija Dimovski from VMRO-DPMNE. Osmani urges Dimovski not to create divisions but to work together on the country's path towards the European Union.
"Like this this time too. I understand you, but I do not agree with the way you divide the issues into "Albanian" and "Macedonian", instead of treating them as a common challenge that we approach together", Osmani wrote, among other things.
Osmani in his answer explains that the Macedonian identity will remain intact.
"For this reason, we will ensure that the word Macedonian indicates the ethnicity of our Macedonian compatriots and that no one, anywhere can oppose this ever again.
For this, we will make sure that Macedonian dances, Macedonian villages, Macedonian folklore, Macedonian songs, Macedonian epics, are part of the Macedonian ethnic uniqueness and no one can dispute this. For this reason, we will make sure that all this does not remain only in our heads, but becomes part of the nomenclature and world communication", writes Osmani.
Minister Osmani says that the Macedonian language will remain a pure and special language, a language equal to other languages ​​in the EU.
"Even in the framework, in the draft conclusions and in all the documents, at the moment of the start of the negotiations – the Macedonian language becomes the official language in which the European Union will communicate, without any footnotes, asterisks, explanations, without anything. This official language later, with our membership in the Union, becomes a pure official language of the Union, just like German, French, even Bulgarian and all other languages", says Osmani.