Minister: Germany acted better with Ukrainian refugees than with Syrians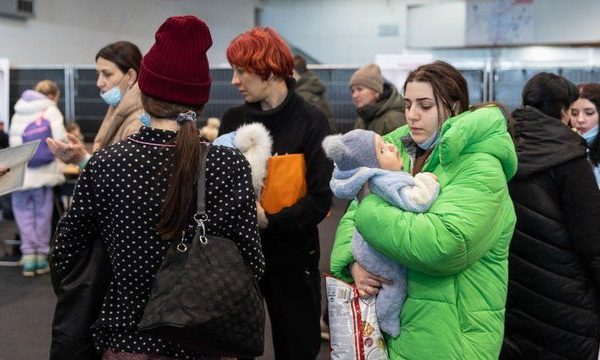 Germany has done better in hosting refugees from Ukraine than it did during the wave of arrivals from war-torn Syria in 2015, according to Interior Minister Nancy Faeser.
Germany has taken in more than 850,000 people from Ukraine – mostly women and children – since the Russian invasion began on February 24.
The country has been criticized, however, for treating European refugees differently than those fleeing conflict in the Middle East or beyond.
"We've done a lot of things much better than we did during the last refugee movement in 2015," Faeser said in an interview, adding that "a very high number of citizens" had joined the government's efforts to help in the acceptance of people.
She described the "quick and unbureaucratic" ability of all European states to accept refugees from Ukraine as a "historic success."
"This was a great and unanimous achievement as well. It was hard to come by," she noted.
Germany and Europe are also taking further steps to help refugees from other regions, the minister said.
"We are fulfilling our humanitarian responsibility. In Germany, this includes giving all new arrivals access to integration courses," she said, stressing the importance of transmitting Germany's values ​​and language even to those who are only staying in the country temporarily.
This had already been made possible for the Afghans who had fled to Germany, the minister noted.
The war in Ukraine has so far produced millions of refugees who have been scattered around the world. /REL