Bus full of passengers plunges into cliff, at least 19 killed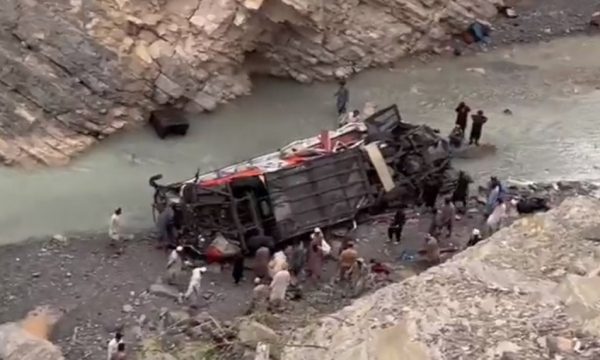 A bus full of passengers fell into a cliff in West Pakistan, at least 19 people have been killed and 14 others injured as a result of the tragic accident.
Another horrific accidents took innocent lives in Pakistan https://t.co/QKewC72Mjz pic.twitter.com/ZoWH0aUIWI

— Saadullah Akhter (@saadiakhter) July 3, 2022
According to media reports, the bus overturned on a slippery road near Dhanisar in Khyber Pakhtunkhwa province while on its way to Quetta from Rawalpindi.
Such accidents are common in Pakistan due to poor infrastructure, old vehicles and careless drivers.
A similar accident occurred in southwestern Pakistan in early June, where a minibus plunged into a canyon due to high speed, killing 22 passengers.