Bulgaria's veto, Rama: EU must change, if we leave history in the hands of politicians, Napoleon will be Albanian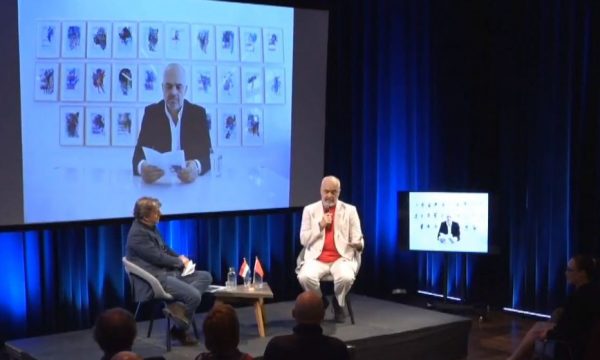 The Prime Minister of Albania, Edi Rama, in a conversation with the "Balon" center in Amsterdam, spoke about the deadlock in the EU that has blocked the way for Albania and MV to open negotiations.
He emphasized that the EU should change its position, not leave it up to the politicians to deal with history, as is the case with Bulgaria.
Rama: We are the Balkans which comes with some problems, we want to be part of the EU and then if countries like Bulgaria in this case use the veto to discuss the history at political levels this is even more complicated. In general, I think that whenever history is taken up by politicians to be solved, the most likely result is that history becomes even more complicated. All this is a shame, but a shame connected with the spirit of expansion. Bulgaria is the most outstanding example of this perverted spirit. The EU must change, it must no longer function like this, that one country takes another country hostage. But if you enter the Balkans, it's crazy, because if you ask the Albanians, we think we were the first after the monkey. If you ask the Greeks, they think Holland is an old village of ancient Greece, they think they are before the monkeys. If you ask the Serbs, you have to move because you can get killed. If you ask us, Napoleon is Albanian. So these things should not be dealt with at the European level. The most incomprehensible thing beyond this is that neither we nor MV are knocking on the door of the EU to become members.