Arbër Azemi closes the competition at the Mediterranean Games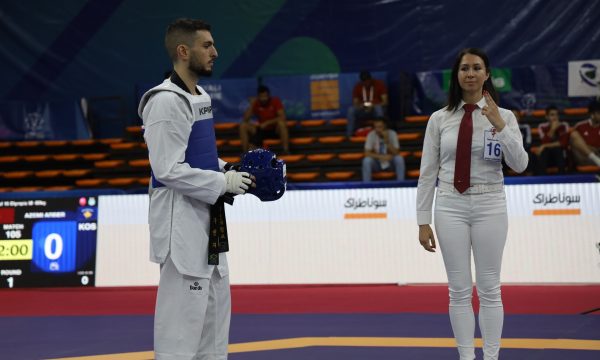 Taekwondo player Arbër Azemi competed today in the Oran 2022 Mediterranean Games.
Azemi failed to pass the Greek Konstantinos Chamalidis, silver medalist of the Mediterranean Games Tarragona 2018.
Our taekwondo player gave his best, but the opponent's greater experience made the difference.
Tomorrow, another taekwondo player, Arbër Bajra, competes in the -80 kg category.