A member of the Cabinet of the Minister of Defense reacts to Citak why she told Lushtak "shame on him"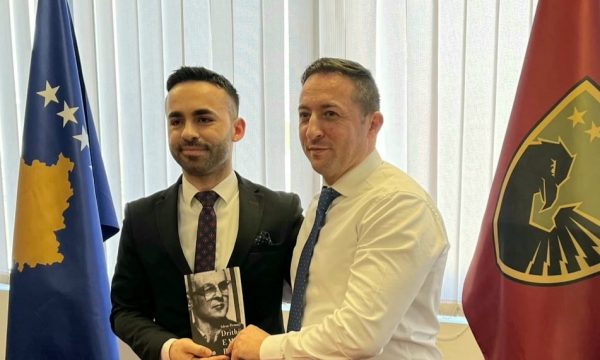 Afrim Berisha, a member of the cabinet of the Minister of Defense, Armend Mehaj, asked the vice president of the Democratic Party of Kosovo (PDK), Vlora Çitaku, why she did not react when "Adem Grabovçi's sons attacked the Kosovo Police".
Berisha's reaction comes after Çitaku has condemned the "action" of Nuredin Lushtaku, where it is suspected that in the early hours of Sunday, he "injured two policemen", Lushtaku was arrested – but then released.
"Vlora is fine with us, why didn't she say a word when the sons of her boss, the sons of Adem Grabovci, beat the police, even she was in power at that time. He didn't make a sound, because he didn't have the courage, he doesn't have today and he never will", wrote the member of the minister's cabinet Armend Mehaj, on Sunday
Vlora Çitaku responded to him in a comment saying that he "doesn't know him", but Çitaku added that "he has always reacted to such cases".
"I don't know who you are, but I am answering that I reacted even then. I reacted even when VV attacked the police", said Çitaku.
After the incident in which Nuredin Lushtaku is suspected to be involved, there were many reactions in the public opinion that condemned the act. /Express